Cruise the most beautiful beaches of Rhodes with Captain Nikolas!
Monachus is a handmade boat and was constructed in Symi, an island of Dodecanese. It is one of the traditional Greek boats called "trehantiri", a sailing boat first introduced by Greeks. This kind of boat can only be seen in Aegean Sea. Monachus boat and its captain have many years of experience in journeys. The first journey of Monachus was in 1981 as a traditional Greek fisher boat. After 13 years of daily fishing around Greek islands, it was converted into a cruise ship. Since then, thousands of tourists have visited the most beautiful beaches of Rhodes Island!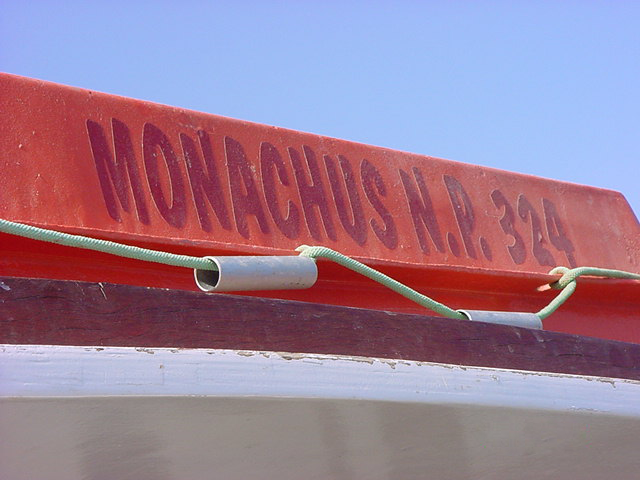 Rhodes has gained worldwide fame based on environmental quality of the sea. If you choose to explore our beautiful island and its astonishing coastal landscape by boat rather than by car, the journey will be even more unforgettable! Enjoy a full day on a traditional Greek boat having family atmosphere.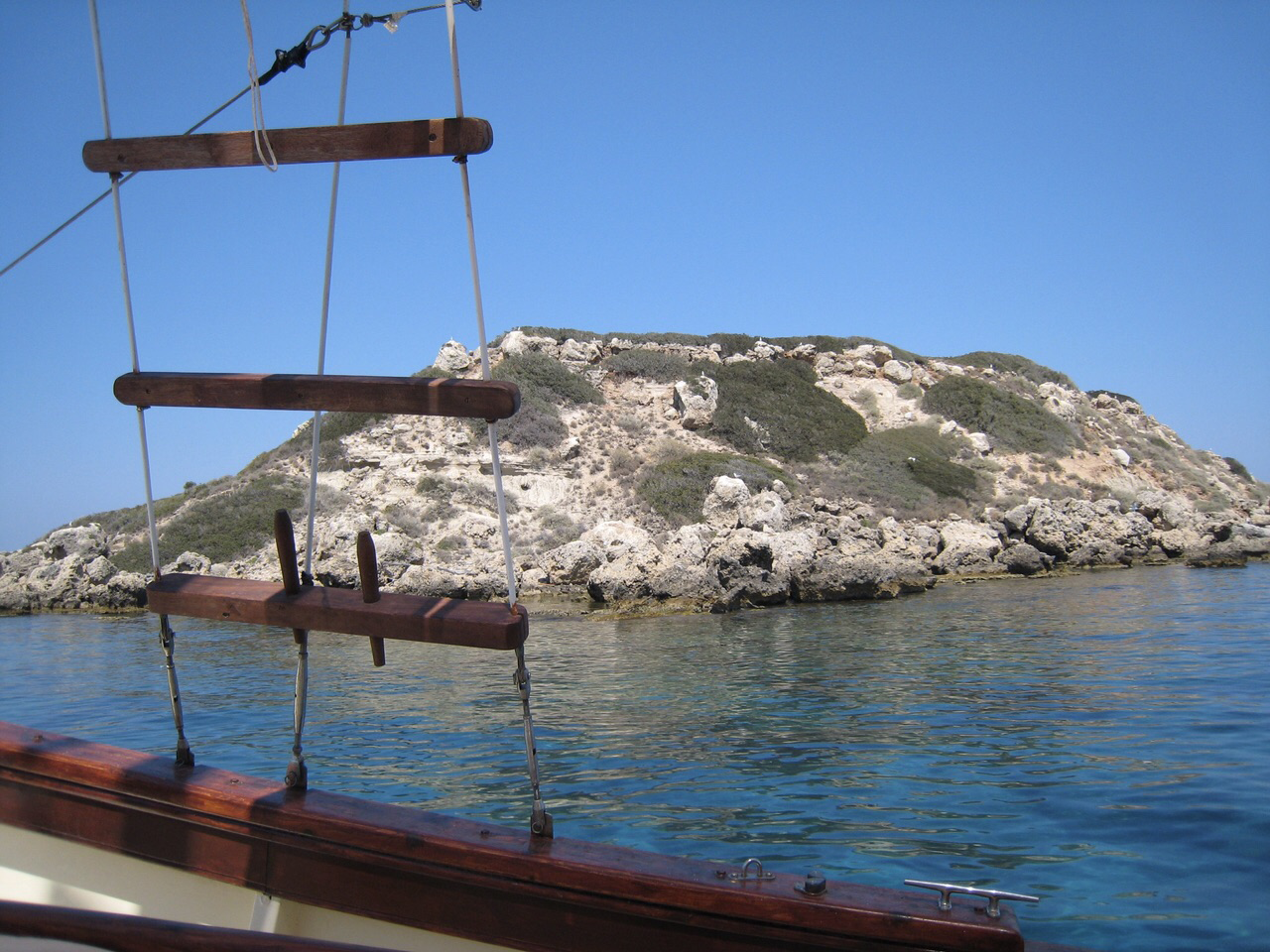 "Monachus" boat can house up to 25 people and provides countless places to lay and enjoy the view, the wind and the sun.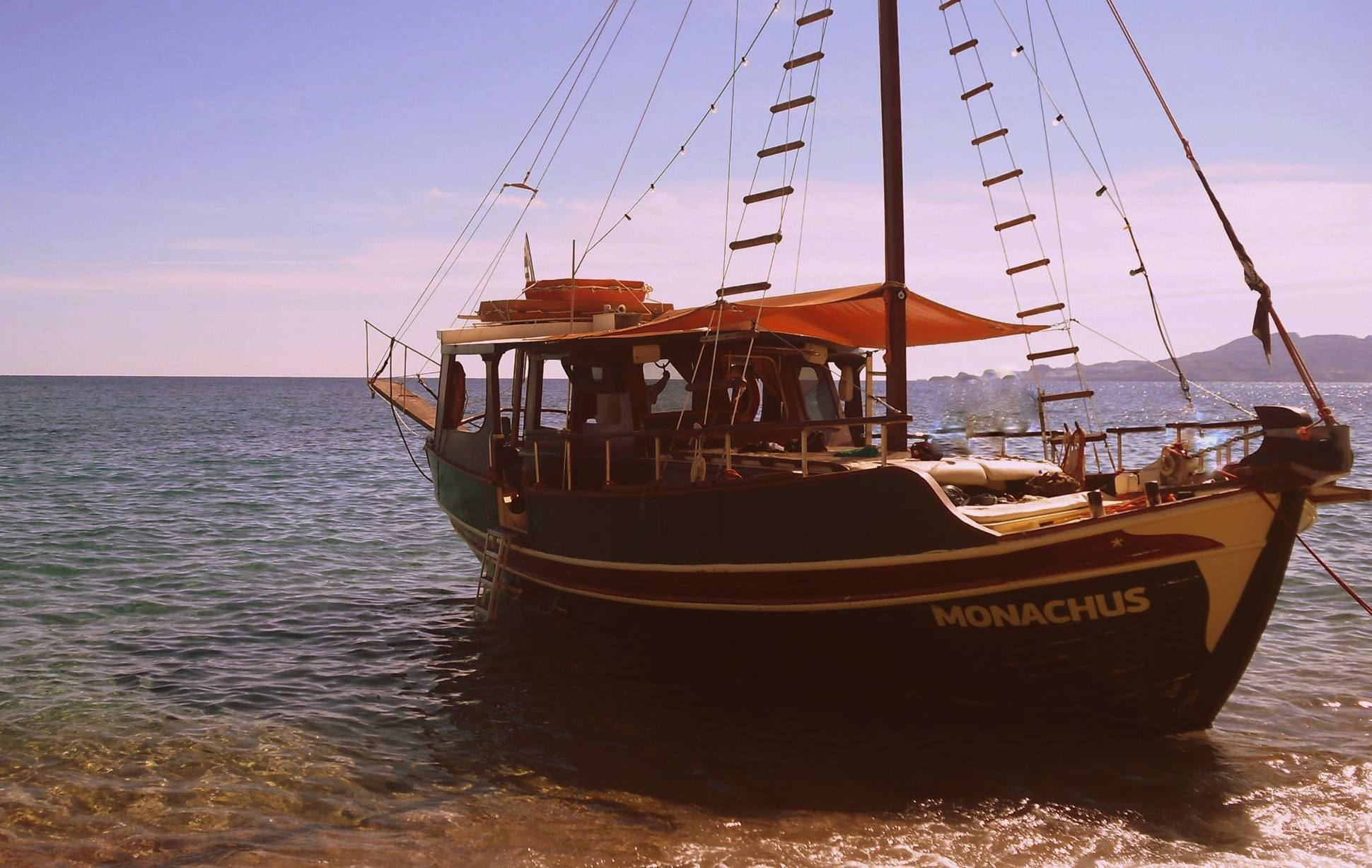 Captain Nicolas offers Greek traditional food and fruits which are included in the ticket price. Enjoy your meal like a Greek fisherman!